The Great Northern Road Trip Series - Part 7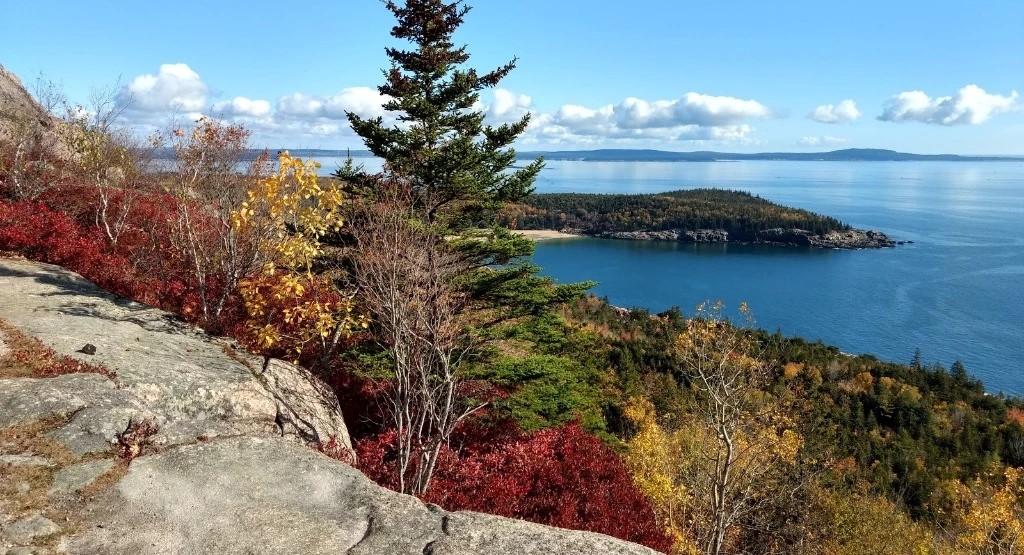 The time has come – we've finally made it to the last stretch of our road trip that began in the state of Washington. With about 660 miles left in the journey, we're going to travel from the ever-so-charming city of Rochester, New York to one of the most fantastic national parks in the country, Acadia National Park in Maine. We'll bring you along to some unforgettable museums and breathtaking parks and wildlife preserves during this final portion of the trip, and we'll end on the highest note possible surrounded by the 47,000 acres of rocky shoreline and forests at Acadia.
Best Stops Between Rochester and Acadia National Park
George Eastman Museum
The George Eastman Museum, which was founded in 1949, is the world's oldest photography museum. It also has one of the world's oldest film archives, with works spanning the medium's entire history.
The museum covers a wide range of themes but is separated into three sections: a photography museum, a Kodak Museum, and a George Eastman Museum. The museum has a big, stylish exhibit hall that is attached to and behind Eastman's house. The tour begins in the mansion's new addition towards the back.
The main galleries that exhibit the Eastman Museum's incredible collection of photography and video can be found here. These images range from the very beginnings of photography to the present day. The museum's second section is housed in Eastman's historic home, which was built in 1905.
Visitors take a self-guided tour of the facility and explore numerous rooms around the property, including the stunning conservatory, which must be seen to be believed. A children's exploration area and different display cases that illustrate the history of Eastman's commercial activities are included in addition to displays regarding Eastman's life and how he lived in the house.
Overall, the George Eastman Museum is an excellent spot to visit while seeing the Finger Lakes region. Whether you enjoy photography, history, or simply learning about one of Upstate New York's most influential men, this is an excellent addition to your Rochester agenda.
Susan B Anthony House & Museum
Many Americans are familiar with Susan B. Anthony's tale and the impact she had on women's suffrage in the United States. Whether you've known about Susan B. Anthony your entire life or are aware of the importance of social change and its history, a visit to the Susan B. Anthony Museum in Rochester is well worth your time. You'll have the chance to experience the place that was the headquarters for the National American Woman Suffrage Association and where Susan was arrested for voting in 1872. The trajectory of women's rights in the US simply would not have been the same without Susan B. Anthony, and this historical site and museum pays a remarkable homage to all that she accomplished.
Montezuma National Wildlife Refuge
The Montezuma National Wildlife Refuge is located in the Finger Lakes Region of New York State, at the northern end of Cayuga Lake. Montezuma is a notable resting place for waterfowl and other waterbirds on their way to and from nesting areas in northeastern and east-central Canada. It is located between Syracuse and Rochester in Seneca and Wayne Counties.
Canada geese flocks can reach over 60,000 birds in the fall, and over 100,000 in the spring. Since 1986, bald eagles have lived on the refuge, with the first offspring appearing in 1987. The Montezuma Wetlands Complex is currently working to repair and protect the marsh, which has grown to more than 8,000 acres. This is a wonderful spot to come experience nature at its absolute finest and to see fascinating wildlife.
Thacher State Park
An official site for the Path Through History! The Helderberg Escarpment, one of the world's richest fossil-bearing rocks, runs through Thacher State Park. While protecting six miles of limestone cliff-face, rock-strewn slopes, woods, and open fields, the park also offers a spectacular view of the Hudson and Mohawk Valleys, as well as the Adirondack and Green Mountains.
There are volleyball courts, playgrounds, ball fields, various picnic sites, as well as nine reservable shelters and a visitor's center at the park. Year-round, interpretive events are available, including guided tours of the well-known Indian Ladder Trail. Summer hiking and mountain biking, as well as cross-country skiing, snowshoeing, hiking, and snowmobiling, are all available on more than 12 miles of beautiful trails.
Berkshire Botanical Garden
In the Berkshires, near The Red Lion Inn, there are many spectacular natural beauties. The list includes waterfalls, mountains, and rivers, to name a few. The Berkshire Botanical Garden in Stockbridge, Massachusetts, is the crown jewel of them all.
This is a must-see destination on any journey to the Berkshires, with stunning vegetation and fauna year-round. When you visit this lovely garden, here's all you need to know.
The garden is more than just a bunch of flowers. It serves as a hub for the Berkshire community, providing information, education, and inspiration about the natural world's arts and sciences. From May 1 through October 31, the Berkshire Botanical Garden is open to the public every day.
It's been dubbed "a museum of living things" because of its wide range of horticulture. On good days, you can view vegetation native to the northeast on the park's 24 acres. The center, however, hosts a variety of public events, workshops, and other programs. The Berkshire Botanical Garden is open to everyone, locals and visitors alike.
Worcester Art Museum
Worcester Art Museum, in Worcester, Massachusetts, is one of the best small art museums in the country, with holdings spanning 50 centuries and shows that are often major events in the art world. The reconstructed 12th-century Romanesque chapter house from a French monastery near Poitiers, as well as the John Chandler Bancroft collection of approximately 3,000 Japanese prints, are both internationally known. The museum was established in 1898.
Odiorne Point State Park
Along New Hampshire's 18-mile shoreline, Odiorne Point State Park has one of the most magnificent natural settings. Visitors can enjoy a forested picnic grove, grassy fields, a playground, and miles of walking routes, many of which are handicapped accessible, within the 135-acre oceanfront park.
While the park is known for its rich social history and seven unique habitats that can be explored within an hour's walk, it is also known for its rich social history. The beautiful rocky shore is one of the most noteworthy features, but the woodlands, uplands, salt marsh, freshwater and salt ponds, and non-swimming sandy beach combine to produce one of the region's most varied nature walks.
Skolfield Shores Preserve
The pathways at Skolfield Shores Preserve wind through areas of white pine, red spruce, hemlock, and beech. There are benches at several spots that provide excellent views of Middle Bay Cove's salt marsh, mudflats, and tidal waters.
Skolfield Shores Preserve is well-suited for a leisurely walk or observing a diverse assortment of species, from meadowlarks to terns, with fields, salt marsh, and more than 4,000 feet of shoreline on Middle Bay Cove. The Hemlock Loop and the Merrucoonegan Loop are two of the main trail systems. These one-mile loops weave through a variety of forest habitats and offer views of the cove, the salt marsh that separates Brunswick and Harpswell, and the fields of historic Merrucoonegan Farm.
Acadia National Park
Acadia's attractions are all about savoring the great outdoors, whether you're trekking up Cadillac Mountain, which is the tallest point in the eastern United States, lying on Sand Beach, or simply driving down Park Loop Road. Leaf peeping and a variety of winter sports are also prominent when the weather permits. Natural wonders such as Otter Cliff and Thunder Hole shock visitors, while the fields near scenic Jordan Pond provide the ideal setting for an afternoon picnic and enjoyment of Maine's simple pleasures.
This brings us to the end of our thrilling and truly unforgettable expedition across the northern United States. Starting in the Pacific Northwest, we began with the surroundings of glacial lakes and snow-capped mountains before journeying into the wide-open roads and lands of Wyoming and North Dakota. We finished off strong in the unmatched northeast region of the US, with its rolling mountains covered in lush trees and the rugged coastlines that easily captivate all that visit. This is without a doubt an adventure of a lifetime, and though it's now complete, we've had the opportunity to create endless memories through this trip and finish it out in Acadia, one of the most stunning natural areas that our world offers.