The Centennial Scenic Byway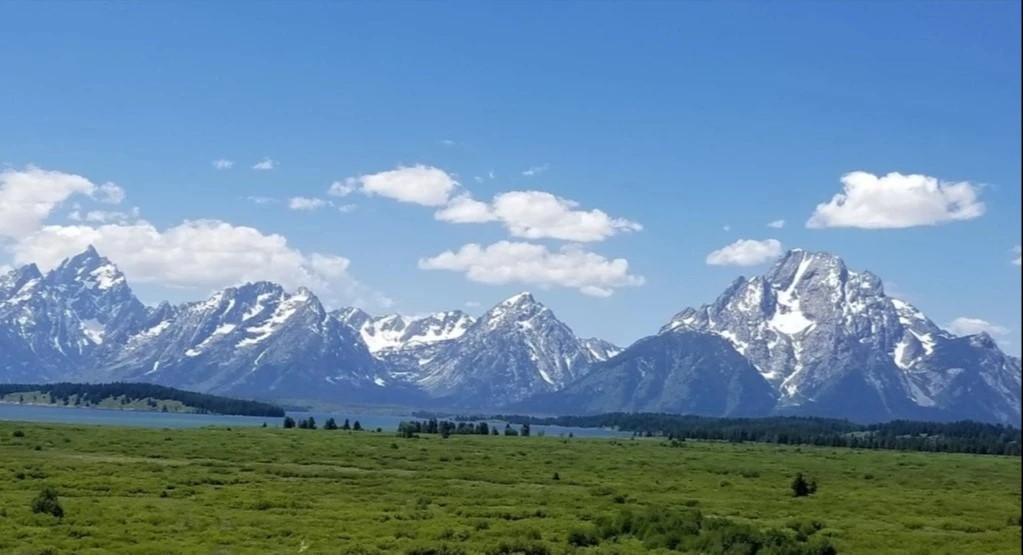 Welcome to GoWandering.com! Ready to plan your next epic road trip? Try our trip planner. Looking to discover new places to wander? Check out our places page.
Wyoming is home to a huge portion of the most brilliant landscapes in North America. Yellowstone National Park and Grand Teton National Park are two of the most iconic parks in the world, and they are both found in Wyoming. The Centennial Scenic Byway is a 162-mile stretch of road that takes you through the jaw-dropping scenery of Wyoming and up close to both of these national parks. While you could complete this drive in about 4 hours, this state is filled with so many natural wonders that you will undoubtedly want to space your trip out over a few days.
Today, we are going to go over a comprehensive itinerary that will make sure you hit the best attractions on this road trip.
Dubois to Moran
This road trip will have you starting out in Dubois, Wyoming, which is a charming western town that happens to have one of the largest populations of bighorn sheep in the whole world. There is a National Bighorn Sheep Center in Dubois that aims to provide knowledge to the public regarding this amazing animal. The center is able to implement impressive conservation efforts through events and the support given by visitors. Dubois is the place to be if you want to experience what it is like to be a cowboy for a day, as the town is absolutely brimming with ranches all over. Here is a list of various ranches in Dubois that truly love to give every guest that full western experience.
Once you are ready to head out of Dubois, you will drive west towards the town of Moran. Along this portion of the drive, you will see Togwotee Mountain Pass, which is a remarkable summit that reaches nearly 10,000 feet in elevation. This mountain pass, with its jagged peaks reaching into the clouds, is truly a magnificent sight. We do not blame you in the slightest if you need to find a safe spot to pull over to grab some pictures of this scenery.
Moran to Moose
You will eventually reach the town of Moran, which is just outside of Grand Teton National Park. This is an incredibly small and scenic town, with the Grand Teton Mountains providing a gorgeous and dramatic backdrop to it. Several trails in Grand Teton are accessible from Moran, with the Two Ocean Lake Trail being an excellent option to venture onto. This trail is about 6.4 miles long, and it is not as crowded as many other trails in this region. You will receive wonderful views of the Tetons along this trail.
In Moran, you should definitely make a stop somewhere along the Snake River, as this is one of the most picturesque spots in this entire road trip. Mount Moran can be seen in the distance and reflects so gracefully in the river, and you are even likely to see some moose meandering in the area. Luton's Teton Cabins is a great option when it comes to accommodations in this region, because you will probably want to stay here for more than just a few hours.
If you want to hit Yellowstone, it is about a 3-hour detour north from Moran. The drive is well worth the added hours in our opinion, though. If you want to stay on the Centennial Scenic Byway, just head about 25 minutes south of Moran until you hit the town of Moose, which is still within an arm's reach of the Teton Mountains. There are multiple trailheads into Grand Teton National Park from Moose, such as Granite Canyon Trail and Phelps Lake Trail. If you want a bit more of a thrilling adventure, book a rafting tour down the Snake River to really get that adrenaline going. National Park Float Trips is a great place to start with getting a rafting trip added to your schedule.
Before heading out of Moose, make sure to pay a visit to the Craig Thomas Discovery and Visitor Center. This center holds exhibits, information, artwork, and programs for everyone who stops by. This is the ideal place to expand your knowledge on all things Grand Teton National Park.
Moose to Jackson
After you are done in Moose, head just a bit more south until you hit Jackson, Wyoming. Jackson is an adorable town in the Jackson Hole Valley, also just outside of the Grand Tetons. Jackson makes for a perfect spot to recharge, peruse through some museums, grab some delicious food, and still have tons of outdoor exploration opportunities. The National Elk Refuge is located here, which is home to over 10,000 wild elk each winter! If you are here in the winter months, you can take a sleigh ride to view all of the majestic elks.
Jackson is filled with delicious eats and beautiful places to stay. Check out Sidewinders Tavern for some tasty appetizers and local brews. The Amangani Resort is an iconic choice when it comes to where to stay in Jackson. This rustic and secluded lodge that is surrounded by the monstrous Grand Tetons will ensure you are completely at peace.
Some of the very best fly-fishing opportunities are located in Jackson and along the infamous Snake River. Try your luck at catching some cutthroat trout, as they are positively teeming here. The National Museum of Wildlife Art can be found in Jackson, which boasts some incredibly beautiful depictions of wildlife and landscapes from all over the world. There is typically always a limited-time exhibit running at this museum, as well.
Jackson to Pinedale
The last segment of our unforgettable Wyoming road trip takes us from Jackson to Pinedale, Wyoming. Pinedale is a historic western town that is bursting with outdoor adventure. There are more than a thousand lakes in the area surrounding Pinedale, one of those lakes being Fremont Lake. Fremont Lake is a phenomenally ideal spot to post up and catch a vibrant Wyoming sunset.
You cannot end your time in Pinedale without going to the Museum of the Mountain Man. This museum is a staple establishment of Pinedale, and it will take you back in time as you learn all about the history of the men who settled here in the 1800s to earn a living by trading fur. The Rocky Mountain Fur Trade is recognized as a crucial part of Wyoming's history, and it allowed commerce to flourish in this region of the country.
You have successfully completed the entire course of the Centennial Scenic Byway route when you are finished in Pinedale. Wyoming is without a doubt a gem in the United States, and any time spent here will be sure to fill your soul with the serenity that only the great outdoors can provide. The Centennial Scenic Byway is luckily available to travelers who are craving pure wilderness, and it has more than proven itself to be one of the most splendid road trips in all of America.