Making the Most Out of a Weekend in Savannah, Georgia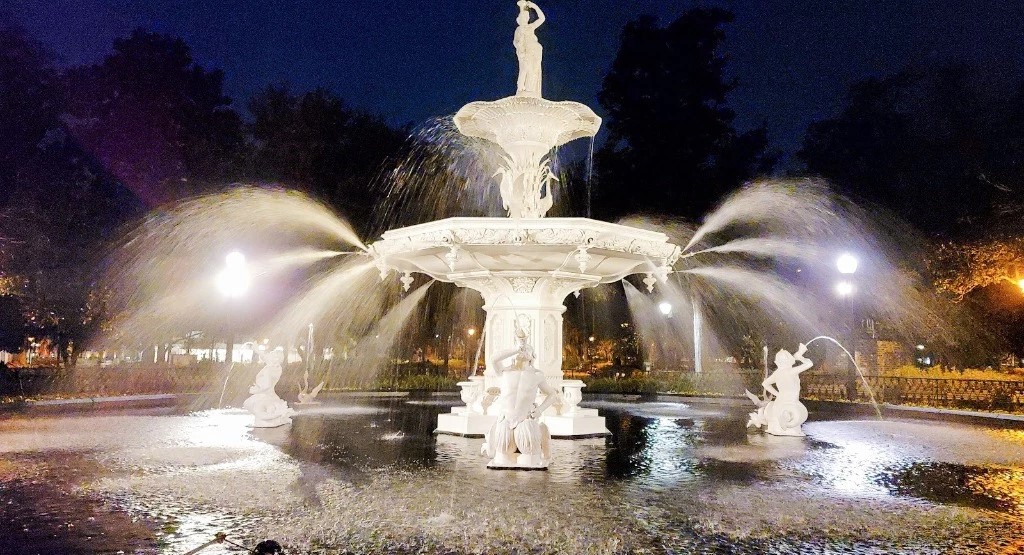 Not many cities have the same amount of southern charm quite like Savannah does, a city that is situated on the eastern coast of Georgia. Savannah has really caught the attention of people all over that are looking for a quiet-yet-adventure-packed destination, and this city truly makes for the perfect weekend getaway spot. Savannah is within close proximity to the states of South Carolina and Florida, and it is certainly doable to pay a visit here from Alabama and North Carolina, as well. If you have a long holiday weekend ahead of you that you are not exactly sure how to spend and you can make the trip, you should definitely consider making your way to Savannah and enjoying all that it has to offer. There is an abundance of history, unbelievably delicious food, and you will come across some of the friendliest locals of your entire life here. We are going to let you in on some of the best places to visit and explore if you find yourself in this delightful destination for the weekend.
Take a Ghost Tour
It would not be a trip to the city of Savannah without experiencing at least one ghost tour. Savannah is a notoriously haunted town that attracts ghost enthusiasts from all over. Don't worry if you are not a huge fan of getting super spooked, because plenty of the tours in the city concentrate less on how much they can scare you and put more of an emphasis on the history and various stories they can share. Ghost City Tours offers family-friendly tours that divulge into the interesting stories and encounters that residents and visitors have experienced over time in Savannah. If you are not sold on the idea of ghosts prior to your tour, there is a great chance that you will be afterward!
Stroll the Numerous Town Squares
Savannah is comprised of 22 perfectly assorted squares that all have their own charm waiting to be discovered. Each square is just as perfect as the next and makes for the most ideal photo ops. From Columbia Square with its twisting oak branches to Chippewa Square that Forrest Gump sat in and the infinitely peaceful Wright Square, there is absolutely no shortage of beauty located here. Exploring each of the 22 marvelous squares is an iconic part of visiting Savannah and should absolutely not be missed out on.
Eat as Much as You Possibly Can
One thing that you are guaranteed to find in Savannah is one of the best food scenes in the entire country. Whether you find yourself in the mood for some classic comfort food or maybe an elegant twist on typical southern fare, there are bound to be endless dining options to choose from while in Savannah. Some go-to spots in the city include The Grey, a trendy establishment that has creatively combined a mid-century flair with contemporary designs. This restaurant is known for its delectable brunch that consists of dishes like crab beignets and biscuits and gravy, and their cocktail menu is well-known amongst many for comprised of ingenious spins on timeless beverages. If you are looking for a swankier setting and willing to splurge a bit, you will definitely not regret making reservations at the award-winning restaurant known as Husk. The chefs at Husk capture the true spirit of southern cooking and enhance it in a remarkable way to bring unique and exciting flavor profiles to the table. End at least one of your evenings ambling along the cobblestones with a tasty frozen treat from Leopold's Ice Cream. You really cannot go wrong with choosing where to eat while in Savannah, and don't be surprised if the worst part of your weekend visit is trying to figure out how to fit in as many of the incredible restaurants as you possibly can!
Pay a Visit to Forsyth Park
Savannah is one of the loveliest cities to endlessly wander, with the Spanish moss dangling from the endless rows of ancient and beautiful oak trees. During your weekend stay in Savannah, arrange some time to meander through the iconic Forsyth Park, a 30-acre stretch of peaceful surroundings in the heart of Savannah. If you have seen pictures of Savannah, you have likely seen the notorious 1800s-era fountain that is framed by towering oak trees. This fountain can be found in Forsyth Park and makes for a flawless backdrop to stylish and fun pictures that will have all of your friends envious of your travels. If you are visiting with young ones, there are even playgrounds situated throughout the park for them to play on to their heart's content.
Spend Time Discovering the Shops
Savannah happens to be home to some of the best shopping opportunities in the south where you will have no trouble at all finding some unique souvenirs and gifts for the loved ones in your life. The Historic District has countless one-of-a-kind storefronts that offer everything from books and teas to handcrafted accessories and scrumptious chocolate delicacies. River Street and Broughton Street are go-to areas for stores such as these, and even if you are not interested in perusing the shops, the area certainly makes for a wonderful atmosphere to casually stroll along through. The Paris Market is a favorite among travelers and locals alike, presenting tasteful French-inspired pieces, and there is even an incredible French café located here that serves up classic Parisian pastries and beverages.
See the Historic Homes
Massive historic homes can practically be found throughout the entirety of Georgia, but nowhere else can quite compare to the ones found in Savannah. There are numerous eye-catching residences here that have a long history attached to each of them that are available for visitors to tour. The Owen-Thomas House & Slave Quarters is one of the more popular and important establishments people make their way to in Savannah, which aims to educate visitors about what life was like for enslaved individuals in the south during the 1800s with factual accounts and accurate displays of the living conditions throughout this time. Another must-see spot within Savannah is the Juliette Gordon Low Birthplace, which is owned by the Girl Scouts of America. Juliette Gordon Low was the founder of the Girl Scouts, and this establishment was her home and the first headquarters of this organization. There is such a lengthy and complex history embedded within Savannah, and it is absolutely worth it to set aside time during your weekend here to learn as much about it as you possibly can.
We would be surprised if the city of Savannah does not completely capture your entire heart after a weekend spent here. There is something for everyone, from some of the best cuisine available in this region of the country to gorgeous outdoor landscapes and countless historical sites – you will not want to waste a single minute of the time you have here. The atmosphere of Savannah is like a warm embrace that will not be easy to part with, but you will undoubtedly be so glad that you decided to occupy your weekend here.