How to Make the Most out of a Trip to Portland, Maine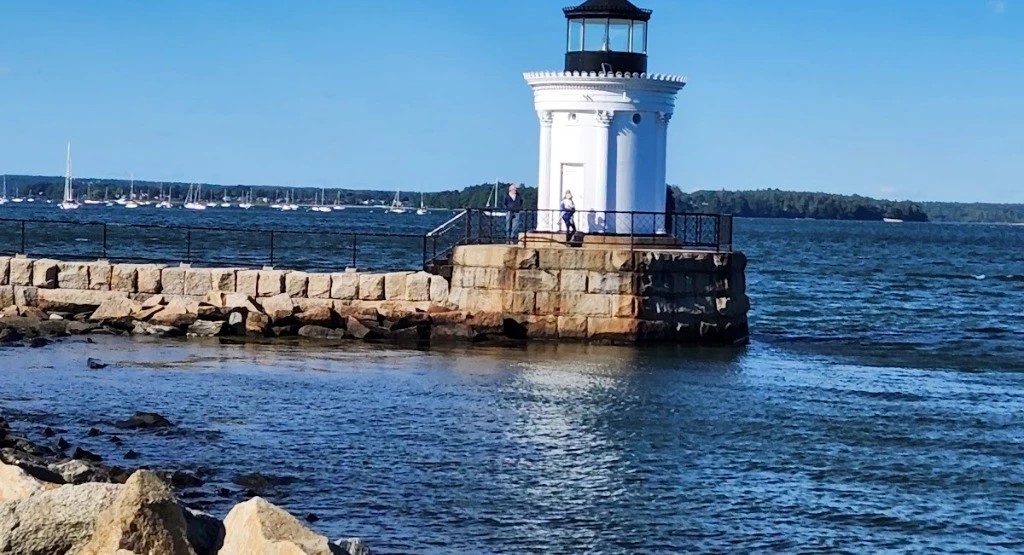 Portland is the largest city in Maine, and it's also the state's greatest cultural hub. As the largest city in Maine, this is a popular tourist destination for people from not only all over the country, but especially New Englanders. This is a fantastic destination to visit for food, shopping, and remarkable history. Here are our top recommendations for things to do when you're in Portland!
A Visit to Portland is Not Complete Without Trying a Lobster Roll or Two!
A visit to Portland is not complete without diving into some delicious, buttery lobster rolls! This famous Maine staple can be found in many eateries in the Old Port and at food trucks all over town. While there are many variations on the traditional lobster roll (peanut butter, avocado, bacon…), they're all equally delicious. A lobster roll paired with some local craft beer to wash it down makes for an excellent lunch or dinner any day of the week.
Explore Old Port, the Historic Downtown Area of Portland
The Old Port is the historic downtown area of Portland. It's chock-full of restaurants, cafes, shops, and live music venues – you truly can't go wrong with a trip here.
Old Port is packed with incredible restaurants and bars boasting spectacular views of Portland Harbor, as well as plenty that are open late on weekends. It's also home to some great kid-friendly spots if you need somewhere to eat that doesn't involve seafood or pizza (though there are plenty of those, too).
Here are a couple of favorites:
The Portland Lobster Company is a highly favored place for sandwiches or lobster rolls. They have outdoor seating overlooking the water, so we recommend making this your first stop in Portland when you arrive since it has such beautiful views!
If you're looking for something fancier, Fore Street Restaurant serves up delectable New England dishes like oysters, mussels, and other seasonal items. The rustic atmosphere of the restaurant is elevated by the wood-fired grill that fills the place with the most delightful aromas.
Check out a Few of the Many Breweries Around Portland
If you enjoy a good beer and you find yourself in Portland, you're in luck—this city is home to one of the largest numbers of breweries per capita in the country. If you like beer and want to learn more about its history, there are plenty of places to go around town where you can get your fix or even see some old-timey equipment used in the brewing process (like at Ricker's). It's definitely worth checking out one or two of the local breweries here before moving on with your travels!
Visit the Lighthouse Known as Bug Light
Bug Light is located on the southern end of Portland's peninsula. It was built in 1874 and is part of the Portland Breakwater Lighthouse complex. The tower was built with cast iron plates and was given its name because of its small stature.
Bug Light also has a museum that details its history and highlights various artifacts from its past. These include old Fresnel lenses, early uniforms worn by lighthouse keepers, lanterns, and more! The park is open daily from 6 am to 9 pm and holds various events throughout the year that are fun for the whole family!
Take a Ferry to Peaks Island or Little Diamond Island from Portland
You can take the Portland Express Ferry to Peaks Island or Little Diamond Island. You can buy tickets online, but you'll need to arrive at least 30 minutes in advance of departure time for peak season (May through October). If you're not sure when to show up, just call ahead and they will give you advice on whether it's better to buy online or at the terminal.
Peaks Island is beautiful and ideal for enjoying pastimes like biking and kayaking. The Fifth Maine Regiment Museum can be found on the 740-acre island and has great Civil War exhibits if you love diving into a region's history. There is also the Battery Steele, which is a World War II military fort.
Little Diamond Island offers stunning views of the surrounding Casco Bay. There are plenty of vacation rentals on Little Diamond Island, so if you're looking to spend a few nights away from the busier areas of the city, this is the place to come!
Wrapping Up the Portland Adventures
We hope you enjoyed our guide to Portland, Maine. This is without a doubt one of the most charming cities in the country and truly ideal if you want the full New England experience. We promise you'll leave Portland with a full stomach and an even fuller heart.