10 Safety Tips to Practice When Traveling Solo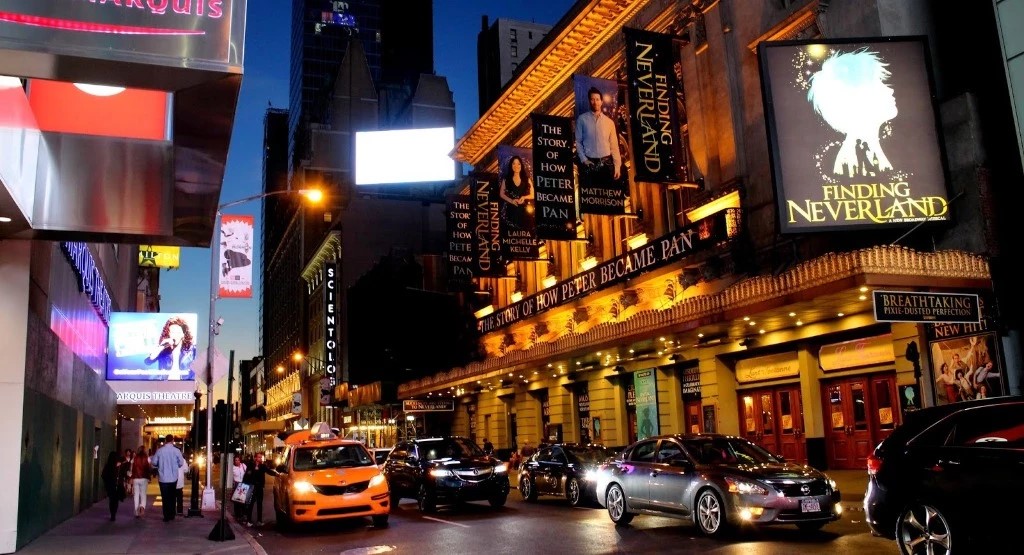 Traveling alone can be therapeutic, especially when you want to get away from crowds or your typical environment. There are always safety tips you should follow even if you're not traveling alone, but you will want to take some extra steps if you're going solo for a trip – especially if you have never done so before. As enjoyable as the voyage might be, there are some measures that everyone should take to ensure safety while in a new and unfamiliar place, which is exactly what we're going to cover today.
Tips to Certify Safety When Traveling
Traveling alone is empowering, especially when you are getting out and experiencing the world from this new perspective for the first time. You get the opportunity to make new friends, which in itself can be fulfilling. However, solo travel can go south when you void the necessary preparations.
Plan Your Accommodations
If you plan on heading to any new destination alone, then you should always have your accommodations already set in stone. Nothing spells misfortune like touching down and trying to find a hotel late at night. There are higher chances of ending up in unsafe lodging or paying extravagant prices for a hotel when you don't plan this out ahead of time. There is of course the need to leave room for spontaneity sometimes when traveling, but finding a hotel after a long journey can be very frustrating.
There are perks to early bookings, like knowing available services from your hotel concierge so that you can plan accordingly. You will also have a better idea of the location you will be residing in during your visit so you can plan out some other adventures to partake in during your trip more easily.
Always Be Conscious of Your Surroundings
Something that is highly important to do when you initially settle into where you're staying is to go through and do a full scan of your room and get familiar with the surrounding area that you're visiting. If you notice any faulty locks or anything else that makes you feel unsafe with where you're staying, this is the time to speak up and talk to the front desk or host of the accommodation, because there is nothing more important than both feeling and actually being safe while traveling.
Keep in Touch with Friends and Family
As empowering as solo ventures feel, it's still crucial to keep in touch with your friends and family back home. You should give any trusted individuals detailed information on where you are staying so that they can help out, just in case anything goes sour. Reach out as soon as you land. For additional activities like hiking, rafting, and anything else that is potentially dangerous, a copy of your itinerary should be left with a friend or family member as well as the hotel concierge for reference.
Separate Your Cash
Keeping a portion of your cash in separate places might save you frustration if you lose or misplace it in your endeavors. If you bring cash and leave some in a safe place where you're staying instead of keeping it with you at all times, you'll be grateful if you end up in the unfortunate situation of a lost wallet. Having a debit or credit card that is widely accepted is also highly useful, because if you do accidentally misplace the card, it will be easy to cancel when you're on the go so you don't need to worry about any fraud. This will aid you to feel at ease no matter where you are.
Keep a Low Profile
Tourists who end up in some undesirable situations have in many cases attracted unwanted attention to them. Some may draw attention to themselves by showing off the money they have on them, through extravagant or rowdy displays at the local bar, or through clueless exhibitions of ignorance. The bitter truth is that you can't trust anyone when you're in a new place and aren't familiar with the locals, so avoid doing things that might point out that you are a tourist as much as possible.
Mind Your Food and Drinks in Public
When you go to hit the dance floor, definitely do not leave your food or drink unattended – or finish it off beforehand and opt for a refill when you can again be mindful of your beverage. It is so important to remain alert, especially if you're alone when you go out at night. The thrill of partying in a novel city is incomparable, but you must retain some sense of awareness so that you can stay safe in these circumstances.
Keep Personal Information with You
Do you have any medical history, allergies, or emergency contact information that you think might be useful to have on you when traveling? Keeping such information in a wallet, a detailed medical bracelet, or on a card around your neck may be pretty beneficial if you run into any medical emergencies. It might also help if you share any relevant medical information with your hotel concierge when you arrive. If something were to happen, they could be the first to respond if anything happens to you while on the move.
Don't Make Sudden Changes in Your Plans
It can be an exciting and good feeling to go off the beaten path when you're on an adventure and can seize any opportunity, but don't stretch it too much. If you don't already have plans to hike before arriving, then you should probably keep it that way. Some activities like hiking and mountain climbing require a lot of preparation before partaking for safety reasons. Plan out all of your activities, especially those that carry a higher risk of any danger, before embarking on your trip.
Avoid Late-Night Travels
This point is probably a no-brainer, but it's still important to note that you should avoid any travels at night when possible. It's a lot safer to plan any transportation bookings like plane or train travel to occur during the daytime so that you're not out wandering alone at night in a new city. It might be tempting to opt for the red-eye flight because of prices, but it's always worth it to spend a bit more to hold onto the peace of mind that comes with staying safe.
Listen to Your Intuition
Have you ever had that odd feeling right before something unfortunate happens? That heartthrob, loss of appetite, or ill feeling in your stomach? You have maybe experienced this after meeting new people, in which case, this is your cue to distance yourself from them and to continue on your way. Your intuition is right more than you might even realize, so really try to tune into this when you're going about your solo travels to prevent any unwelcome scenarios.
Traveling alone is a liberating experience that everyone should try out at least once in their lifetime for the ultimate adventure. It's just always a wise idea to remain as conscientious of yourself and your surroundings as possible while you're doing so, because at the end of the day there is nothing better than ensuring your safety and having fun at the same time!